This year, Mark Sanchez's Thanksgiving feast included his just deserts.
Sanchez, the Eagles' de facto starting quarterback, played spectacularly on the Turkey Day stage, leading first-place Philly to a 33-10 win over the Cowboys.
It was, as most realize, a departure from the last time Sanchez took the field on Thanksgiving — Nov. 22, 2012, or "day of the butt fumble."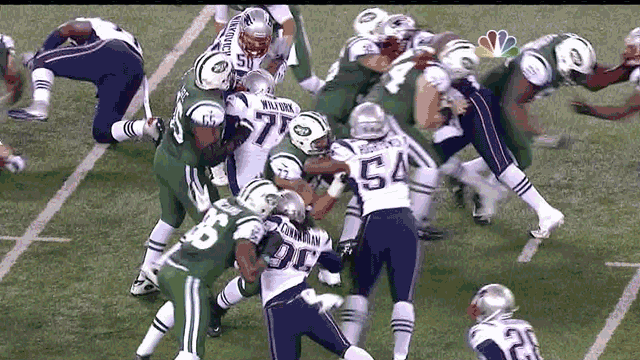 Yeah …
After Thursday's game, having emerged without so much as a glance against a lineman's posterior, Sanchez was asked by reporters to look back on Nov. 22, 2012. It remains near but not so dear to his heart.
"I mean, it sucked," Sanchez said, via the Philadelphia Inquier. "I ran into some guy's butt and dropped the ball on the turf, and they scored. It's like my favorite holiday. It's not cool. That was really a bummer. But the game plan was 'Try not to do that,' and we accomplished it."
Obviously, Sanchez is in a much more fortunate position now, with a coaching revolutionary utilizing him to maximum potential. That — and perhaps only that — can help him so candidly summarize when his career hit some guy's butt.
[h/t For The Win for the story, Deadspin for the GIF]